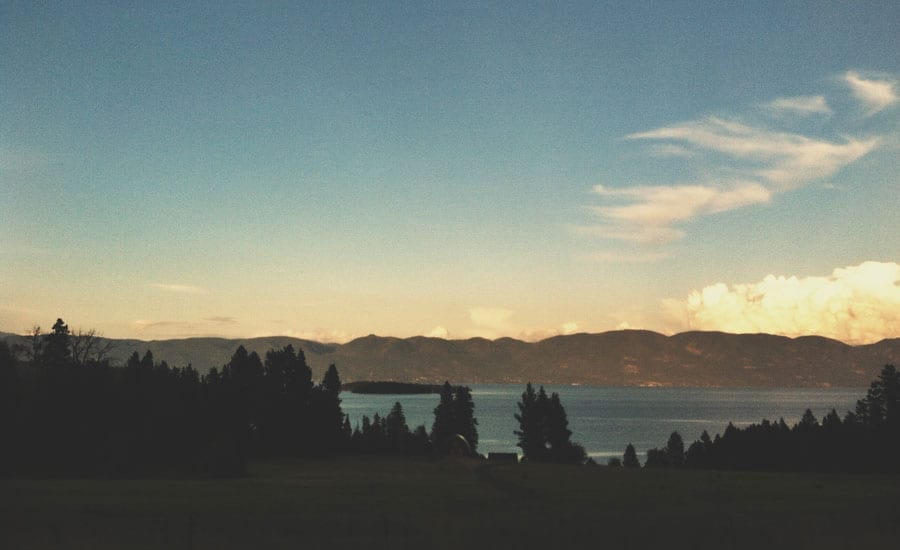 up on task mountain
You hear a lot of platitudes about babies.
But what you don't often hear is that you (me) will be afraid of your baby. That you (me) will realize you're, essentially, a 34-year-old woman who's sincerely frightened of her nine-week-old infant. It doesn't make a lot of sense on paper but once you've gazed into that infant's red face, with wet eyes and open mouth cartoonishly shaped like an upside down crescent moon, maybe you'll feel the same.
Or not! I mean, different strokes for different folks.
I was particularly afraid of my baby this past week because I had to do my first solo overnight with her while the beau was traveling for work. Just me and the baby, for two long days and one long night, and no one else around to help troubleshoot in case she malfunctioned. Which she does frequently, because infants' brains are continually being auto-updated with buggy software. What if she bluescreened on me? I was terrified at the thought.
I'm back to working part-time (a scant 10 hours/week!) but for the foreseeable future I am taking care of Vera full-time. There is nothing wrong with being a stay-at-home parent yet it still gives me very complicated and contradictory thoughts which you have likely already read in another, better-written essay on Medium or The Atlantic or some such content publisher. So I'll leave that alone and just say that she is my primary job at the moment, and she's a terrible boss. She's resistant to change, for one. She micromanages all my work, for another. Her criticism is rarely constructive. Everything's an emergency. And she's wildly unpredictable to boot — just today she smiled at me and then immediately started crying, which seems like mixed signals to say the least.
I've been taking care of the baby full-time by myself for about a month now and I have to say one of the most daunting aspects of the whole thing is performing what were once basic, mindless personal or life maintenance tasks. Getting up to make coffee or use the bathroom requires a lot of forethought, a lot of patience, elaborate dances, and a willingness to just let her cry by herself for several minutes if necessary. I used to feel very guilty about that, the crying part, but I'd really rather have coffee, so.
When the beau is at home we split baby duties fairly evenly. We have a loose routine at night where after work he takes her for a couple of hours and feeds her a bottle, which buys me enough time to do a few things around the house and prepare for the next day. Then he fixes dinner and brings it to me to eat while I feed the baby more or less nonstop between 8 and 11 pm. After that I go brush my teeth while he gets her ready for bed and then bounces her up and down on the yoga ball as she screams and stares at the louvered shutters on our living room window? Maybe those shutters are talking some real shit, I don't know. Babies are grab-bags of mystery! After she's done shouting at the windows we try to get as much sleep as possible between tag-teaming diapers and feedings. Then the sun rises and it's time to go to work and do it all over again.
I realize how weak and silly it makes me sound, but the thought of having to handle the above all by myself for roughly 36 hours made me want to get in the car and drive to Montana forever.
I understand there are no babies in Montana.
What I did instead, for that night the beau was gone, was cheat. I called a friend who graciously came over for a while so I could tackle all the things that require two hands without having to listen to a Soundtrack of Sorrow while doing so. I don't honestly know what I would have done without my friend, because otherwise it just seemed so daunting. It always looks worse from a distance, though. It's like: from the ground Task Mountain (tip: locals call it "Mount Tasky") looks impossibly tall, but when you're on the trail all you see is the rise immediately in front of you. Once you're doing the damn thing it seems more manageable by dint of already doing it. So you only have to keep going. That's how I made it through those 36 hours: I put my head down and just kept going.
I feel like… I feel like having a baby is very hard but it's also very easy. A lot of times the reality of dealing with a baby doesn't warrant the daily anxiety I put into anticipating everything that might go bad. That doesn't stop me from having anxiety, though! Which is fun.
I've been relieved to learn that babies aren't dire. I mean, they are, but they aren't. At least not all the time. You can shower, if you want. If showering is important you can make it happen. I kind of don't understand the life-ending rhetoric that surrounds babies, as if you will never do anything ever again. People act like it's clinically proven that you will spend literally the rest of your life living in filth and covered in spit-up, once a baby comes. Worse, other people sometimes compulsively engage in a game of one-upmanship over this kind of stuff. Like the winner of Motherhood is whomever is the worst off. You could admit to a person like this that you hadn't showered in a week and they will give you dead fish eyes and reply a little too gleefully, "Oh, must be nice. I haven't showered since the baby was born and all our clothes are in tatters and also I had to smash a vending machine and take all the candy since we don't have time anymore to cook." Then they're off to corner their child-free coworkers in the break room and let them know it "must be nice" they can sleep at night.
There is no moral victory to be had here, with babies or any other part of life, whether you're holding it together or completely falling apart. I do feel embarrassed for being afraid to be alone with my baby for more than 10 hours at a stretch, because other people have been alone with more babies for much longer. That being said, that doesn't mean it should be a normal state of being. Someone came up with that "it takes a village" proverb for a good reason. So that you don't carefully set the baby down and get in the car and drive to Montana.
I understand the Task Mountain range doesn't extend into Montana.