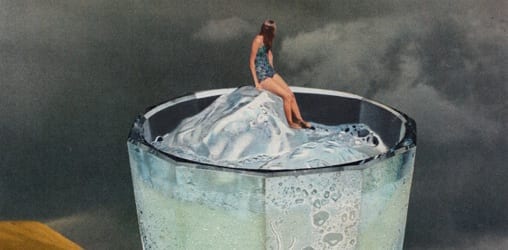 enter title here
What's a clever way to tell you I'm pregnant? Because I don't have one.
I have been trying to think of something to say about this development for months. I got nothing. Now I'm getting to the point where I'm going to actually have the baby soon. Soonish. Tomorrow. Just kidding. Actually I'm due pretty much around Christmas, which was poor timing on our part.
Of course the baby could come earlier or later, which people really enjoy solemnly reminding me. I don't know what they're talking about. I paid extra in shipping and handling to have this custom-order baby arrive exactly on time and if it doesn't show at the appointed hour there will be hell for some unfortunate customer service agent to pay.
Anyway I thought I should say something before it actually comes. This is it. I'm as disappointed as you are.
Why did I wait so long? I don't know. It wasn't important that it remain a secret, I just didn't know how to go about sharing it in a way that felt genuine. Plus, you know, this kind of news is hard for some and I hate that. I hate how unfair that is.
What else? I do not plan on being all baby all the time, but I imagine it will become a popular conversation topic around these parts. I totally get if you can't or don't want to follow along.
Okay. That's it. Thanks. I'm sorry. Thank you. I'm very sorry. I'll be going now, as I have eight weeks left until this thing is supposed to arrive and have bought literally nothing for it yet. It's kind of uhhh a busy time around here, like cramming all night before a final. But with fewer stimulants.
Too few stimulants, in my professional opinion.
Image credit: "DRINK" from the Point of View series by Beth Hoeckel, mixed media collage // bethhoeckel.com