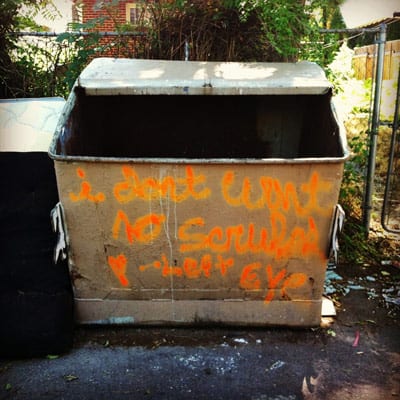 what was left
Things the previous homeowner left behind; an incomplete list:
A very long hose
Several nearly empty bags of potting soil 
Two cardboard boxes and a roll of bubble wrap
A broom handle with no broom
An orange extension cord
3 sponges
An individually-wrapped grape Lifesaver 
Hand soap in the scent of "apricot sunshine"
Two black trash bags, one inside the house and one in the yard
A pebble on the kitchen counter
Two quarters
One penny 
A dusty vacuum cleaner in the basement
A dirty mop on the porch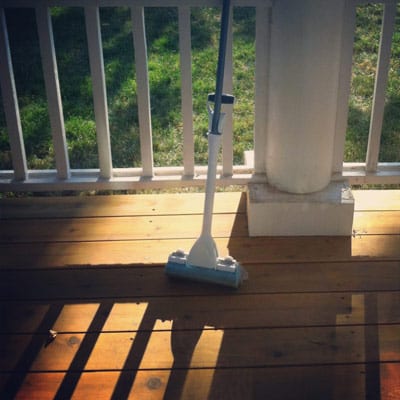 Two damp bath towels
One damp washcloth
Two thirds of a giant plastic jug of something called "Diarex Acetone"
A new rake
A table, cut in half, I'm not sure how this even happened
A rusted muffler
A utility work light that says "FOR OUTDOOR USE ONLY" on the back but we used it indoors already because we are safety rulebreakers
Some empty cans of Pabst under the shrubs
A falling-down fence
1.5 bags of red mulch
A propane grill, empty of propane
A Halloween Minnie and Mickey lawn sign, leaning in what I presume to be a drunken stupor because we also found…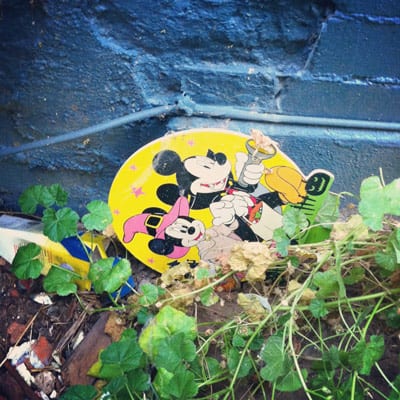 Three bottles of Coors Light
Two bottles of Angry Orchard hard cider
One bottle of Fat Tire Amber Ale
A very dusty box of poker chips
A wind up radio from the American Red Cross 
A broken refrigerator
Scattered Cocoa Puffs in the cupboards
Dry elbow macaroni noodles behind the kitchen backsplash tile and can I get this guy on the phone because questions, I have so many of them
A baseball cap that says Minott's Black Star Double Hopped Golden Lager
A clutch of wire hangers with empty drycleaning bags on
A tiny foot pedal-operated wastebasket
An industrial-sized roll of plastic cling wrap
An debit withdrawal authorization agreement with bank account numbers (!)
Sport spray sunblock, now with 2x protection
A Subaru key and fob 
Four sharpies, one red and three black
What have you found left behind in your homes? I still think the half-deflated oversized birthday balloon we found in the crawlspace of our last rental was pretty sweet.