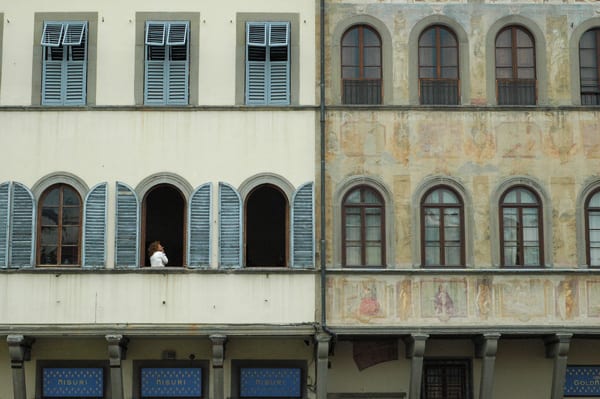 more to the story
I lied a little bit, in my last post. Turns out there was a little more to our second anniversary than frozen "chicken" nuggets and apathy. Because four days after that we up and left the country for two weeks.
The reason I didn't mention this on the last post is because the trip wasn't technically for our anniversary. Sure, it was initially a two-years-ish benchmark of sorts — a fevered, wishful OMG, what if we could one day leave this continent? daydream the beau and I long shared. But as the months passed and we managed to actually grow our savings, it began to look less like a dream and more like a legitimate reality — until it stopped being at all about celebrating our marriage and grew into being, simply, "our big trip."
… A trip that happened to coincide with the actual week of our anniversary, yes, but that was just because it was the best timing logistically speaking STOP LOOKING AT ME LIKE THAT OKAY? We took a big anniversary trip! We did! Maybe next we'll start wearing matching clothes!
He's going to love it when I buy him his very own pair of electric blue skinny jeans.
I didn't say much about all this before, because it turns out that going on two-week trip overseas feels like the most horrifically privileged thing I have ever done outside of being taken to Belize by my in-laws earlier this year, which is a whole other matter entirely. The in-laws thing, I mean. That's just a whole iron kettle of class issues, right there. Also fish. Fish with class issues and overly-generous in-laws problems, which I realize aren't actually problems.
Just keep typing, Lyn, you haven't quite alienated everybody in the world just yet.
So we went. We saw. Where did we go? What did we see? Scotland. Glasgow and Edinburgh, specifically. Florence, Italy. Calabria, which is a rural area in southern Italy. And finally London, England. Not the whole world, no, but significantly more than I've seen since the military sent my family to Germany in the 1980s.
We reunited with two old friends, met three new ones from the internets, and tried to meet a fourth and fifth but couldn't make schedules work.
Kirsty graciously managed to suffer though dinner while I mutely stared at her in awe from across the table — I think I might have drooled a little, actually. We hired Lauren to do a photo session with us because we love her work, and I'm fairly certain our faces broke her camera and she's too polite to ask us for a reimbursement. Ariel put us up in her lovely home and acted as our personal tour guide, her husband cooked us bacon and eggs to see us off our last morning, and on top of that we sort of stole all their pocket money from them for the bus and Underground. 
I don't think we're being asked back to the UK anytime soon, is what I'm saying.
People keep asking me to tell them about our trip, and I don't know what to say. How can you summarize the totality, the immensity, of an experience in some number of tiny, useless words? You can't. At least I can't.
I can tell you some of my favorite moments, though:
Leaning forward in my seat on a train from London to Glasgow to watch drops of rain on the window dance and tremble in unison, then come together in an undulating stream, only to divide and come together once more as sheep dotted the fields beyond the glass.
Scrambling to the top of Arthur's Seat over Edinburgh as wind stung my ears, whipped my hair, and buffeted my body. Bracing myself and making a slow 360-degree turn to take in the dark church spires rising from the city, the rolling bluffs of candy-green feather grass and craggy wet rock, and the grey water fading to cloud at the edges of the horizon.
Buying a couple of bottles and getting lost in the maze of cobbled pathways, courtyards, and piazzas in Florence. Following the scent of gardenias down a dim alley to a perfumery stacked from floor to ceiling with curious laboratory and apothecary bottles.
Tensing against the chill as I ran, stumbling, into the salty Tyrrhenian Sea, then relaxing into a float to watch the orange sun dim and dip below the treeline, as all down the shore men fished at the edge of the sand.
Skimming the edge of the Thames in a race against the rapidly rising tide, and digging and poking under stone, glass, and algae for pieces of tile and ceramic treasure from a long-lost palace.
If not for the generosity of friends both new and old, we simply would not have been able to make this trip. And for this I am eternally grateful. For once, I have no cynicism in me. It's all been wrung right out. 
I've been low and I've been high. This year has been one of the highs. It'll be low again, but for now, for this moment, I'm glad to be here.
I'm incredibly fortunate.