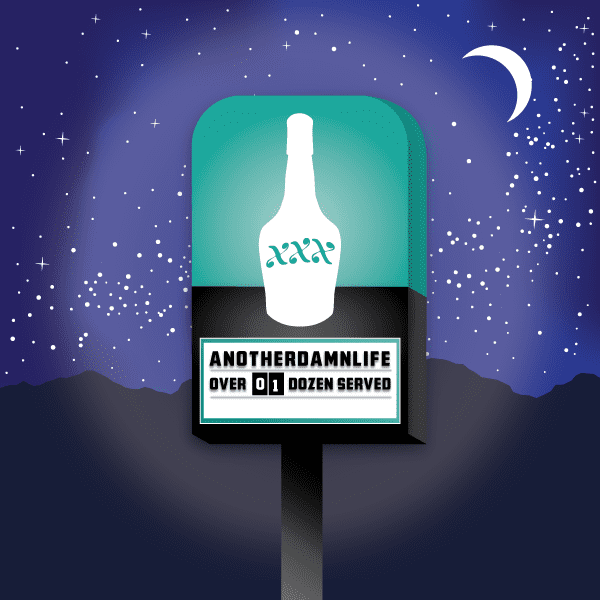 live to serve
I had this problem where I felt like writing a blog post but I couldn't figure out what to write about. So I decided to present you an arbitrary collection of anecdotes instead.
Congratulations, I'm sorry.1
I was entering expenses into Quicken and when I typed "D-O" it autofilled to "Dodge City Gun Shop ATM." Which sounds like the start of a good short story that ends very badly.
Apparently Hootie & the Blowfish are bonafide country music stars now. So that's a thing. That is happening. And I don't think it can be unhappened.
I once got very tipsy and emailed former NHL goaltender-turned-commentator Kevin Weekes a semi-coherent message about how "awesome" he is. He never wrote me back. Now every time he's on Hockey Night in Canada or NHL on the Fly, I feel kind of embarrassed, like he's going to recognize me through the screen and then we'll have to have one of those terrible conversations where we pretend like neither of us remember what I did but we totally both know, like Oh hey how's it going pretty cool great to see you still doin' that one thing right on catch you later dude all right man peace.
Last weekend I was watching my friend's band play at a bar and the dude behind me kept complaining that the Dead Kennedys stole his drum kit. Which had me ruefully wishing the Dead Kennedys had stolen something from me so that I could have an interesting story to tell at all the hipster cocktail parties I attend in my mind. And then he added that before the drum kit went missing the band had asked him to try out to be their drummer, and he'd politely declined because he was worried about what his mother would think. And friends, it took all I had not to whirl around and shout, "SOMEONE NEEDS TO REVOKE YOUR PUNK ROCK CARD, SIR."
I was a wedding photographer, once, when I was 20 years old. It was the second wedding for a couple who was friends with my art school classmate's cousin. I used my dad's old Canon from the 1980s with a boxy flash unit jammed in the hot shoe. I hadn't the faintest idea what I was doing. I think at one point I asked the bride to rest her hand over the groom's so I could get a picture of their rings, because I'd seen that same shot in my parents' wedding album from the 1970s. At the end of the night I gave the couple 12 rolls of film and they wrote me a check for $180. Which I then proceeded to lose, and I freaked out and had to the call the couple while they were on honeymoon and ask them to cancel the check and send a new one. Yep. I was effectively the worst wedding vendor on the face of the planet.
In the hours immediately following Pearl Harbor, President Roosevelt's private doctor treated him for a sinus infection by administering cocaine to his nasal membranes via cotton swab.
That's a fact I learned on the History Channel.
Did you know the History Channel still occasionally airs history programs, and not just reality shows about men hunting alligators or running pawn shops? I was totally unaware.
I feel like "Hey, remember when the History channel showed, like, history and stuff?" is the new "Man, remember when MTV showed, like, actual music videos?"
Did anyone ever see Soap? Comedy Central ran the series in syndication sometime in the 1990s and I watched it every day after school. At least I think that happened, because I've never met anyone else who has any idea what the hell this show is. I'm left prodding strangers to recall Soap storylines with me, voice rising incredulously in pitch until I'm shaking them by the shoulders, screaming, "Remember? Remember it was the Campbells and the Tates? And Burt got abducted by aliens? And Jessica was captured by Communists? And BILLY CRYSTAL, do you remember BILLY CRYSTAL fell in love with the football player and nearly underwent a sex change operation!?" Someone out there has to know what I'm talking about. Anyone?
Comedy Central also used to air Earth Girls Are Easy quite regularly, back in the 90s.
I watched a lot of television in the 1990s because I had no friends. Thanks, frequent moving and cripplingly low self-esteem!
Do you remember in college when you could go down to the Union Hall on Wednesdays and get a $5 medium Dominos pizza? Do you remember when you thrived on rice, noodles, canned beans, cheese sandwiches, I Can't Believe It's Not Butter spray, Little Debbie snack cakes, and Apple Jacks cereal scooped right from the box by the fistfuls? Remember you'd wait until the offbrand fat-free whipped topping went on sale for $0.99 and you'd take it home and put it in your freezer until it had the consistency of ice cream and then you'd eat the entire tub in one sitting? Remember when you never bought meat because it was too expensive but you always had room in your budget for Diet Coke? Remember when you'd never heard the word "organic" used outside of science class and the base of your food pyramid was made of Red 40? DO YOU REMEMBER THAT?
No, really. That wasn't just me, was it?
JETZT BIST DU DRAN. Now it's your turn. Tell me something. Anything. Tell me about the stupid thing your coworker said, or about how your uncle had that run-in with the law.
Or tell me something you want me to write about. Or ask me a question. Any question.
I'm here to serve you.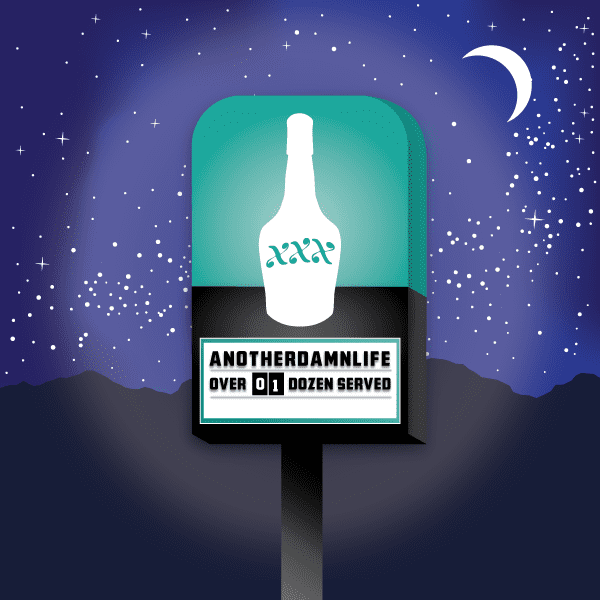 1 Not as good of an album as New Miserable Experience, in my opinion.