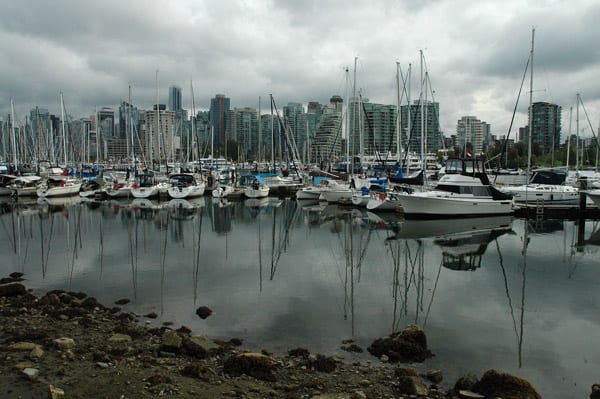 sea, land, air
A couple of you had politely mentioned on the first honeymoon post that you'd like to see the photos from the rest of the trip. This'll teach you to be polite again.
After our peaceful time spent on Vancouver Island, we headed back on the ferry to the city of Vancouver. I hadn't been since I was eight years old, in the summer of 1989, and I was eager to experience the city again as an adult.
It turns out I might not have been quite as prepared as I thought.
Turns out that Vancouver is not a mystery that can be unraveled in merely four days.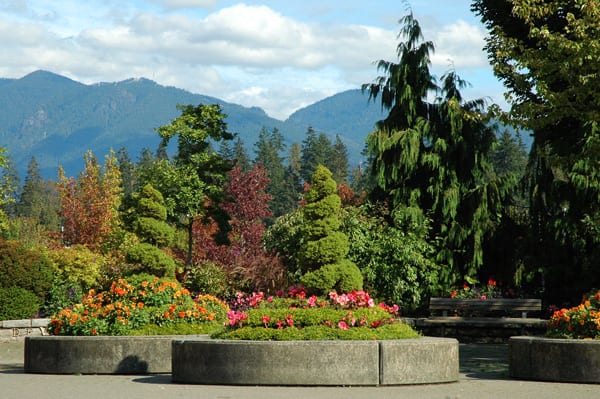 The day we arrived in the city, it was rainy and dark. The next day dawned like this. It was glorious… for a few hours. Then it was rainy and dark again. Oh, Vancouver. Such a tease.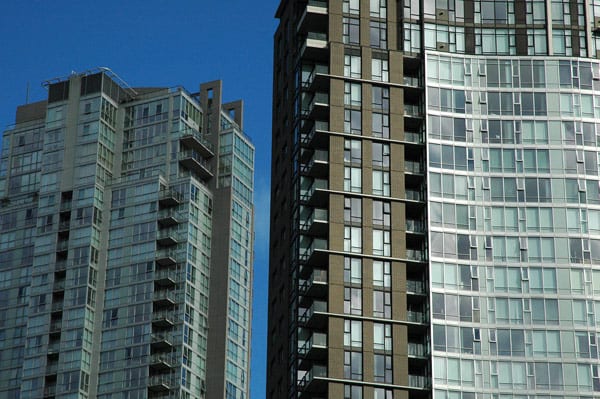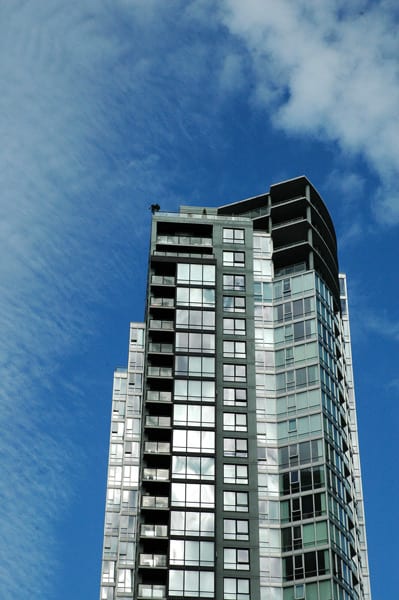 Vancouver is a city of cloud and sun, concrete and glass, water and rock.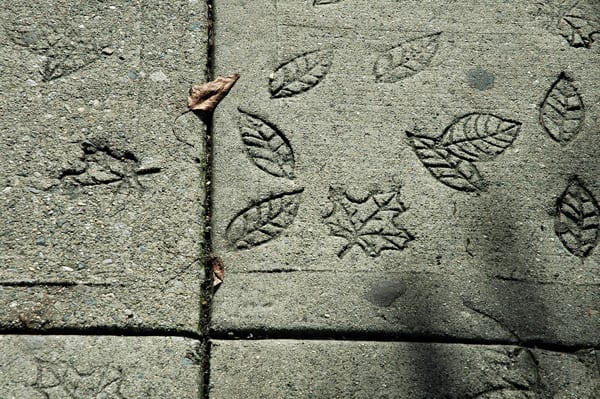 The very first night we were there, Nina and her husband met us at our hotel and then took us out for drinks and dinner. I was nervous as hell, because one, is it weird to try and meet an internet friend on your honeymoon? I mean, what's the protocol on that? And two, OH MY GOD WHAT IF SHE HATES ME ON SIGHT? Well, our final drink must have worked some internet-friend-goggles magic, because not only did she appear to be unfazed by my outsized awkwardness, she actually agreed to meet us again a few days later, at a pub near her house. Then she and her husband insisted on paying for our food and booze, an act so enormously generous that the memory of it still grieves me, because I'm fairly certain I had quite a number of specialty cocktails that night and I'm really hoping that they didn't have to take out a second mortgage to cover that check. Excuse me. Cheque. This is a post about Canada, after all.
To this day, Nina still talks to me. I consider this a major personal victory, and the fact that I got to meet her remains one of my favorite parts of the entire trip. Internet friends for the win.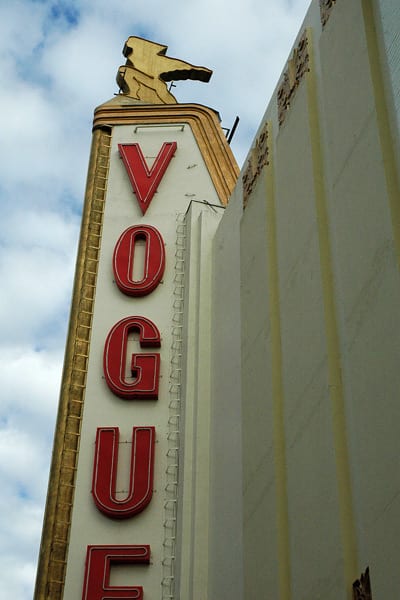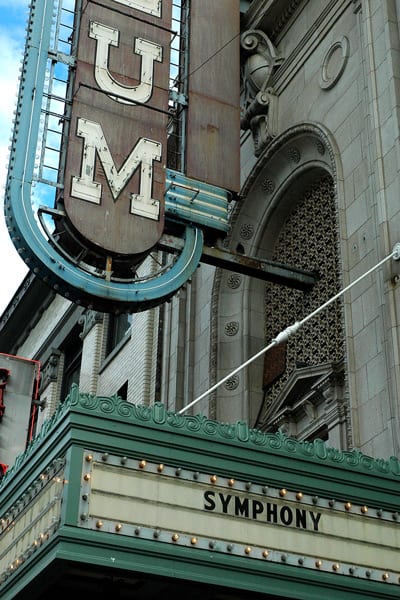 I kind of included this one only because I read it as "Um, symphony." Like fer shure.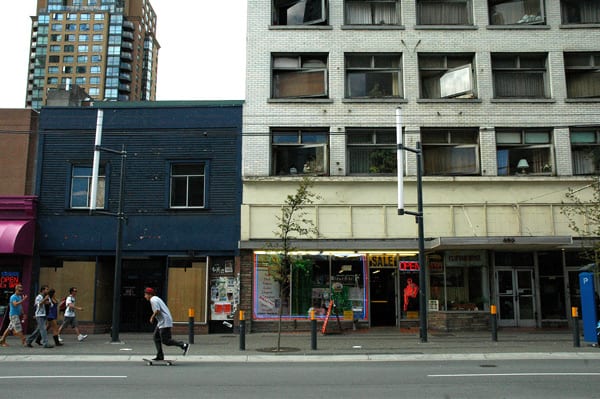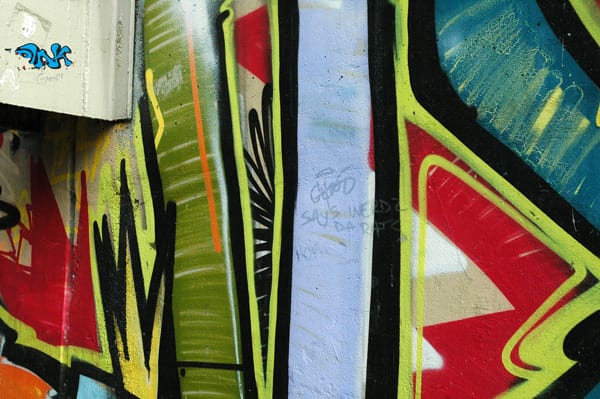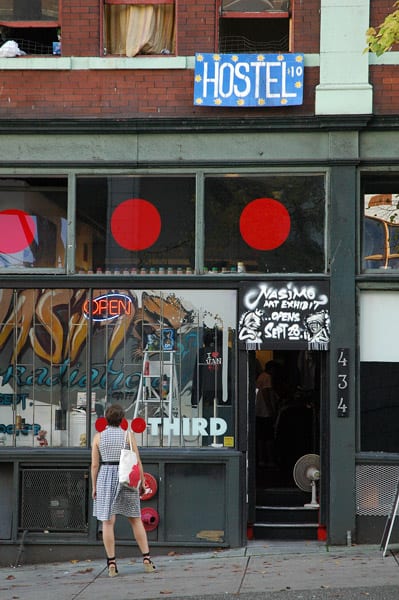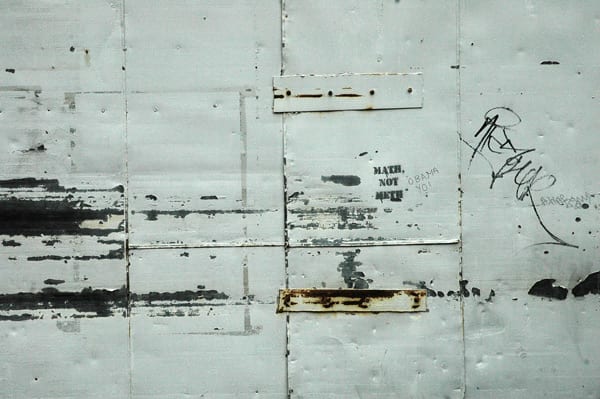 That tiny piece of graffiti reads, "MATH NOT METH." Word.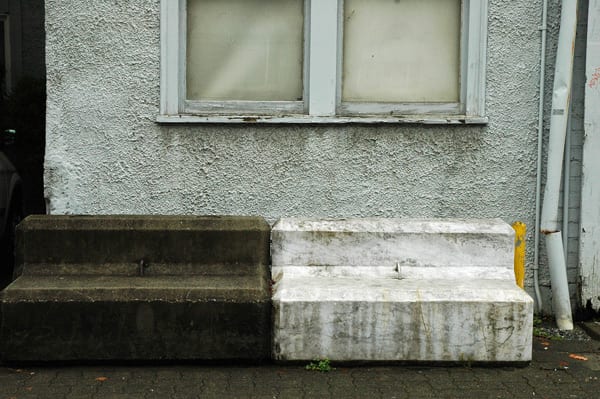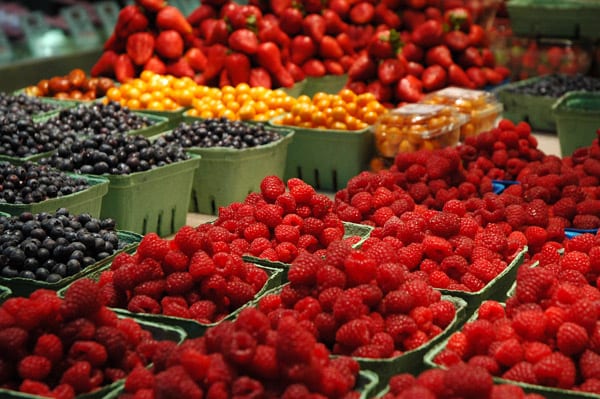 We went to Granville Island twice. I died. So much good food.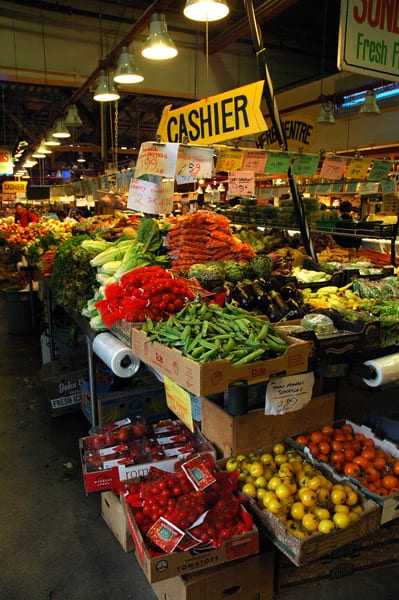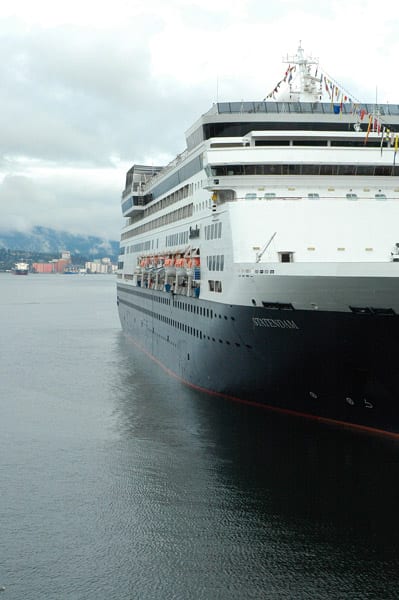 We wandered all along the northern edge of the city, over to Stanley Park and back. Sometimes on foot, sometimes on rented bikes.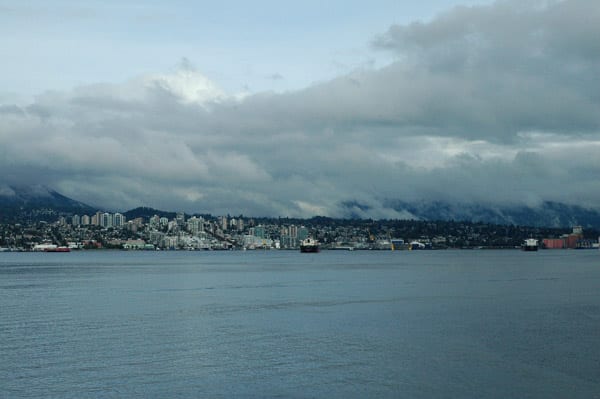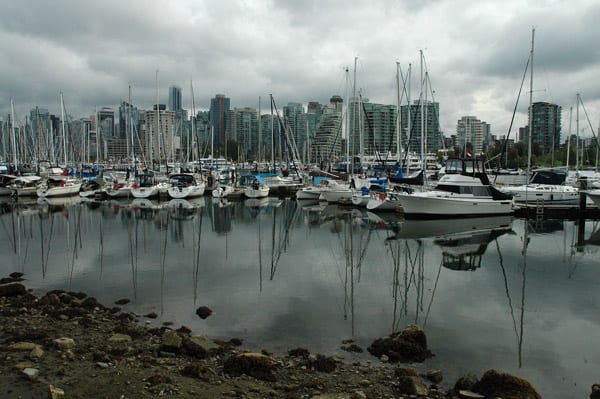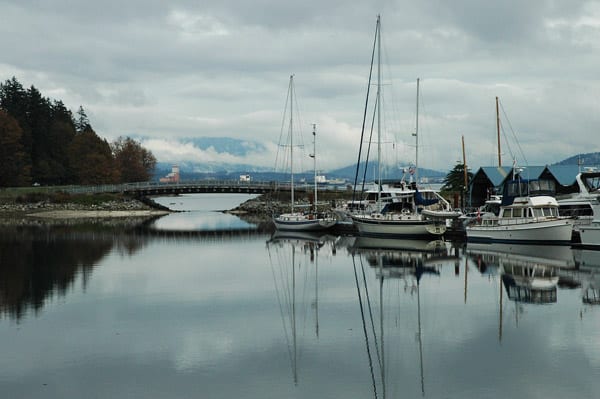 Somewhere in here, we went to a preseason hockey game at Rogers Arena to watch the Vancouver Canucks take on the Anaheim Ducks. We stopped at Japadog on the way (I had one with nori on it, mmm) and we arrived just as the rain started to come down outside. Perfect timing. I was stopped by a lady working the door because I had an "illegal" bottle of water in my bag, but she let me take it in anyway. Thanks, lady! I had the best time ever at this game. The fact that the Canucks won 4-3 was icing on the proverbial cake.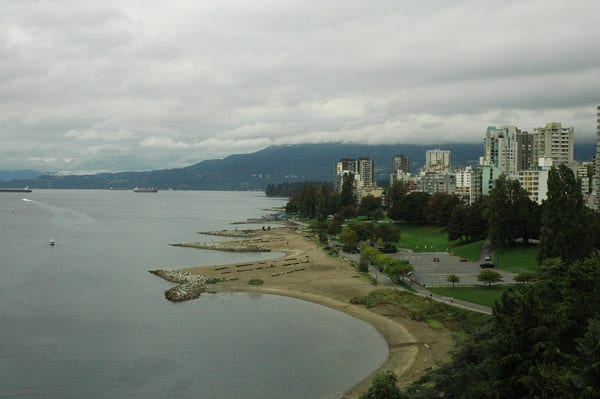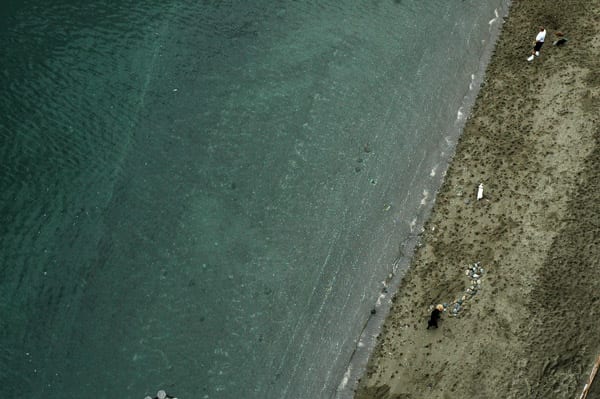 We also walked over bridges. Countless bridges.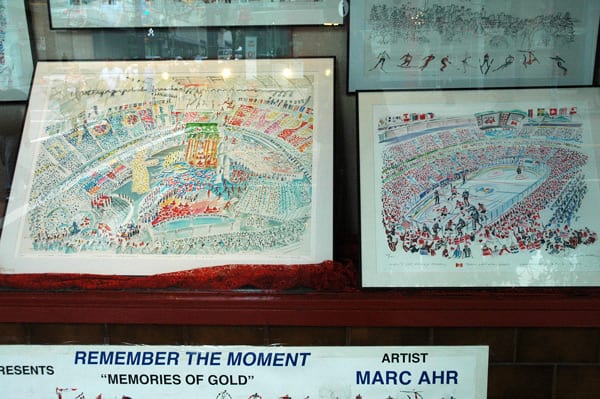 Olympics memorabilia was everywhere.
Yes. Soft-serve ice cream cones: Fall 2010's hottest head accessory.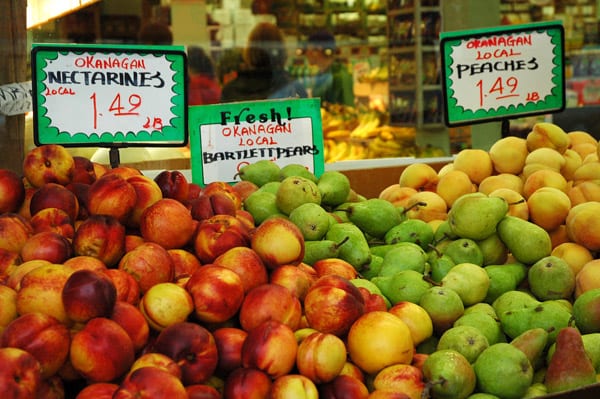 I just liked saying "Okanagan." Try it. You'll be pleased.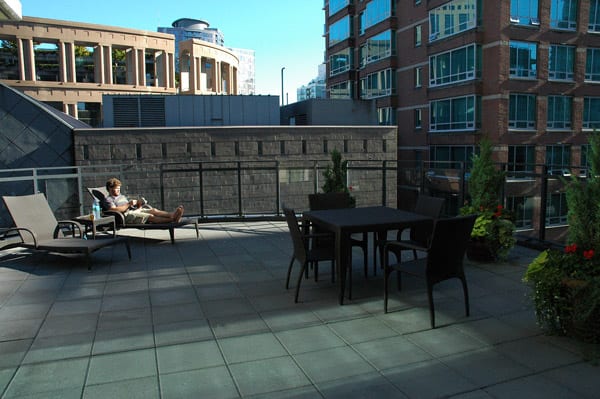 Oh, THIS. So. Bright and early the first Monday morning at our hotel, we were awakened by construction noise that seemed to be coming from right below and behind our room, when we called down to the front desk to inquire about it, we were told that a restaurant was being remodeled next door to the hotel and there was nothing they could do to control the noise. We hung up the phone and resigned ourselves to having to get up early the rest of our remaining days on honeymoon. But then they called back and said they'd found another room available on the other side of the hotel that they could move us to, and were we interested? I definitely wasn't too interested in having to pack up all my shit and move it, but I reluctantly agreed.
You know what? I AM SO FUCKING GLAD WE DID. This wasn't just a different room. This was a suite. A suite with a full kitchen, laundry, two bedrooms, two well-appointed bathrooms, a balcony, and a giant deck overlooking the pool.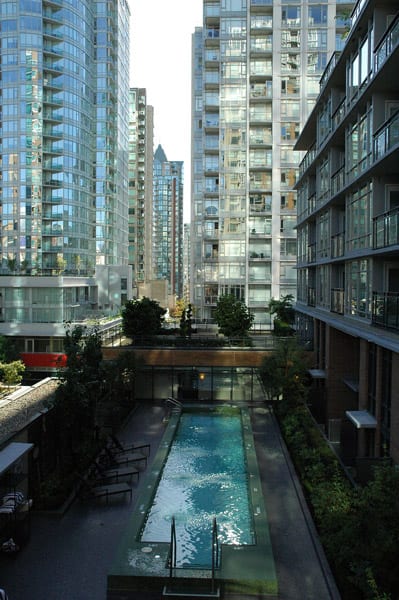 I threatened several times that I was never going to leave.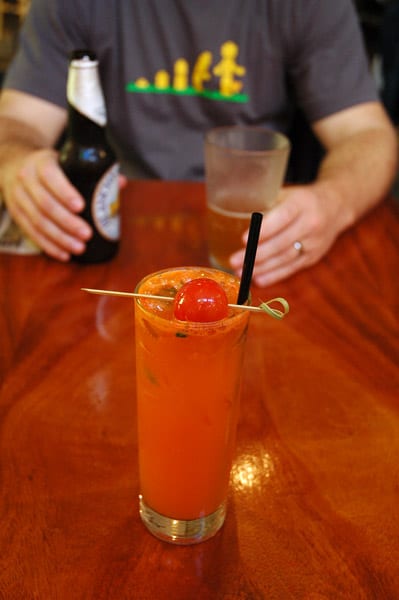 We spent a lot of time in search of good food and drink. This ended up being a surprisingly delicious carrot and basil vodka drink. SOUNDS CRAZY, I know, but I gulped that thing down in no time flat.
Speaking of food, I don't really have any pictures of the amazing food we ate in Vancouver, probably because I was too busy consuming it with a near-religious fervor. Vancouver is indeed a fantastic foodie town, and we planned our entire days around which restaurants we were visiting next. As it should be. Two of our favorites were Salt Tasting Room, located off of the aptly-named Blood Alley in Gastown, and the as-seen-on-Anthony-Bourdain-always-incredibly-busy-yet-always-worth-it Vij's.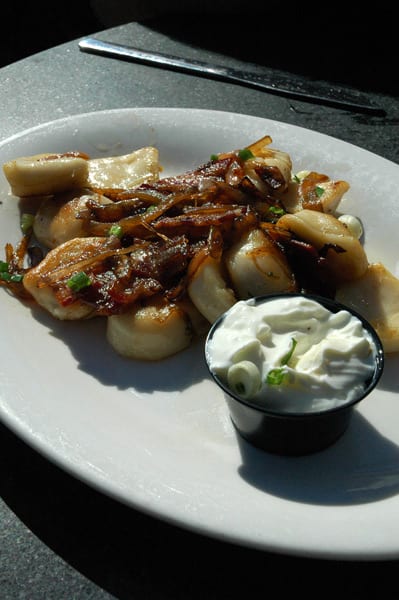 Okay, I lied a little. I do have one picture of food: pierogis. Pierogis seemed to be as ubiquitous a menu item in Vancouver as tator tots are in Portland. And the Pole in me did joyously sing.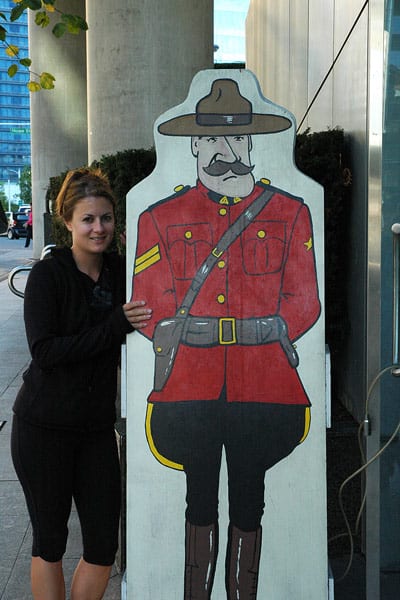 Oh hai, tourist.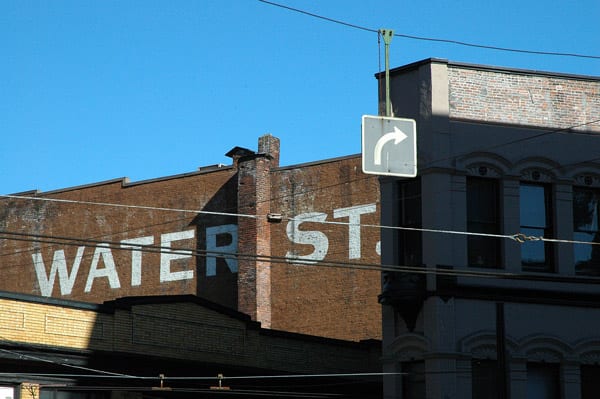 I was very carefully composing this photo when a old man walked up to me, stared in the direction of my camera lens, then demanded to know what exactly I was talking a picture of. YOUR MOM. Sir.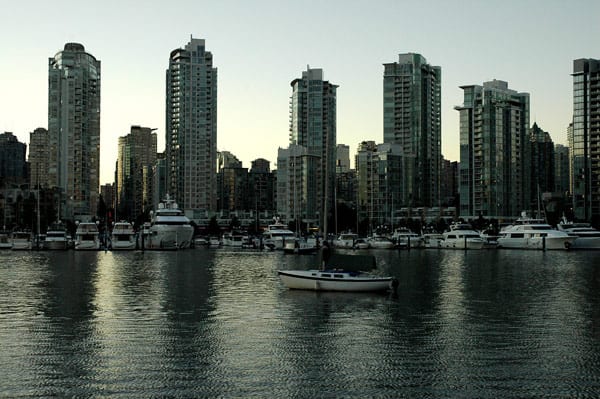 Sigh. Goodbye, Vancouver. Until we meet again.