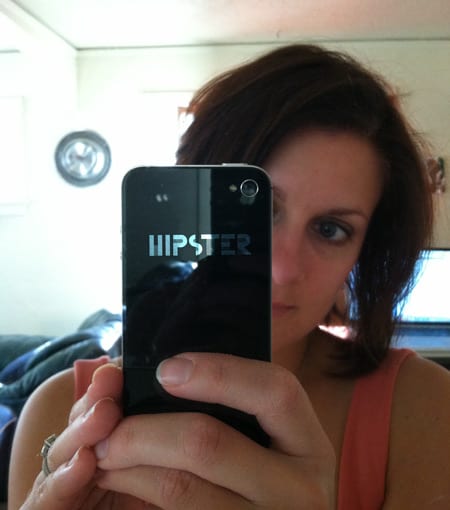 we accept you one of us
I worked. I slaved. I sweated. I bled. I dreamt. I researched.
I researched.
I researched.
And then? And then!
The day dawned when I was to get my new phone.
I'd decided on the just-released Droid X2 for myriad reasons, among which the two biggest were: 1) screen size and 2) ability to act as a mobile hotspot. It also had a faster dual-core processor and higher-res qHD screen, which are two features you totally just skimmed over right there before jumping to the next paragraph.
So I went to the store. I got the Droid X2. I brought it home. I tweeted this picture of my outsize, claw-like fingers awkwardly grasping my holy grail: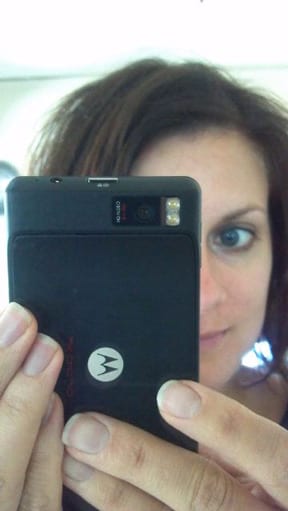 I had a phone.
And then? And then!
I didn't like it.
No, seriously. I wanted to like it, I really did. I felt so bad about it that I actually dreamt about my inner phone turmoil, which is just about the most ridiculous personal fact I've ever typed into a post draft window. But when I woke up, I knew. I knew it was over between us.
The biggest thing that killed the romance for me was the display quality. It had higher resolution, sure, but because of some technical thing I still don't really understand, it looked fuzzy to me. Colors banded on certain icons and on certain graphics. I could see the pixel gridlines. Simply put: it looked really fucking shitty. Not to mention I was unenthused about the Motoblur skin and Verizon-installed apps, the logos at the top and bottom of the screen and on the backside of the phone, and the call quality which made it sound as if my husband was speaking to me from inside a paper bag. Which are three more things you didn't bother to read. It's okay. I'm just going to say I understand and give you a hug now, then run into my room, collapse on the bed, and sob into the pillows after you've left.
In short: Dealbreaker. The deal was broken.
So what did I do?
My friends: I went and exchanged my Droid X2 for an iPhone.
I see you out there; your lips curling, a snarl rising from the back of your throat, hair rising on your neck and arms. Them. You're one of them. You've been brainwashed with the rest of the feeble masses. You're just an empty candy shell with a creamy iPhone filling. Bet you think Apple products are all tits and asses. Ice cream on waffles. French fries dipped in chocolate shakes. Bet you think Steve Jobs shits rainbows, unicorns, and Betty White.
Well, I can't confirm exactly what comes out of Mr. Jobs — nor would I enjoy being tasked with finding out — but I can confirm this:
I love my new phone.
Things I particularly love: the crisp retina display of the screen, the camera that manages to blow away the X2's camera regardless of its smaller megapixel size, the call quality, its mobile hotspot capability, the (surprisingly!) improved battery life over the X2, and its seamless integration with my MacBook Pro's applications and my iPod.
[See?!?! See!?!? That makes THREE APPLE PRODUCTS you were clearly ONE OF THEM FROM THE START!!!!11!]
Now if you'll excuse me, I have to go order a cappuccino and take a lot of artsy Instagram pictures of it.