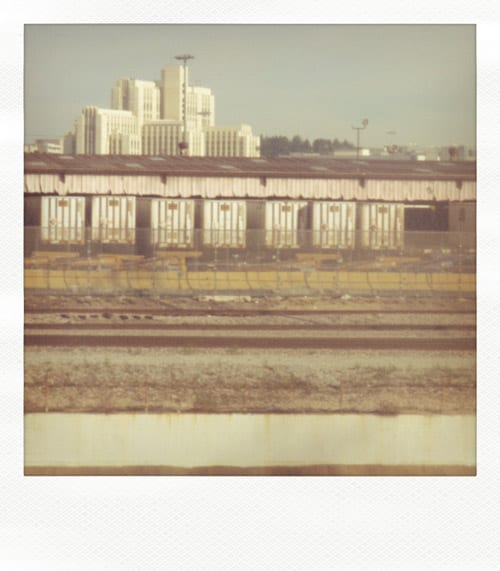 inside out
When you travel by train, you see everything cars don't.
You see what people try to hide, like untended backyards. Empty swimming pools. Spare lumber in weeds. The remains of homeless camps. Receiving docks behind business parks. Abandoned parking lots. Barbed wire and stacked pallets. Back doors of strip malls with paint peeling off. The backsides of billboards. Empty aquaducts. Men lurking outside of cavernous black warehouse doors, pulling drags on cigarettes as their heads slowly swivel to follow the noisy machine clattering past.
Veins and bones.
These are the snapshots you take with you.